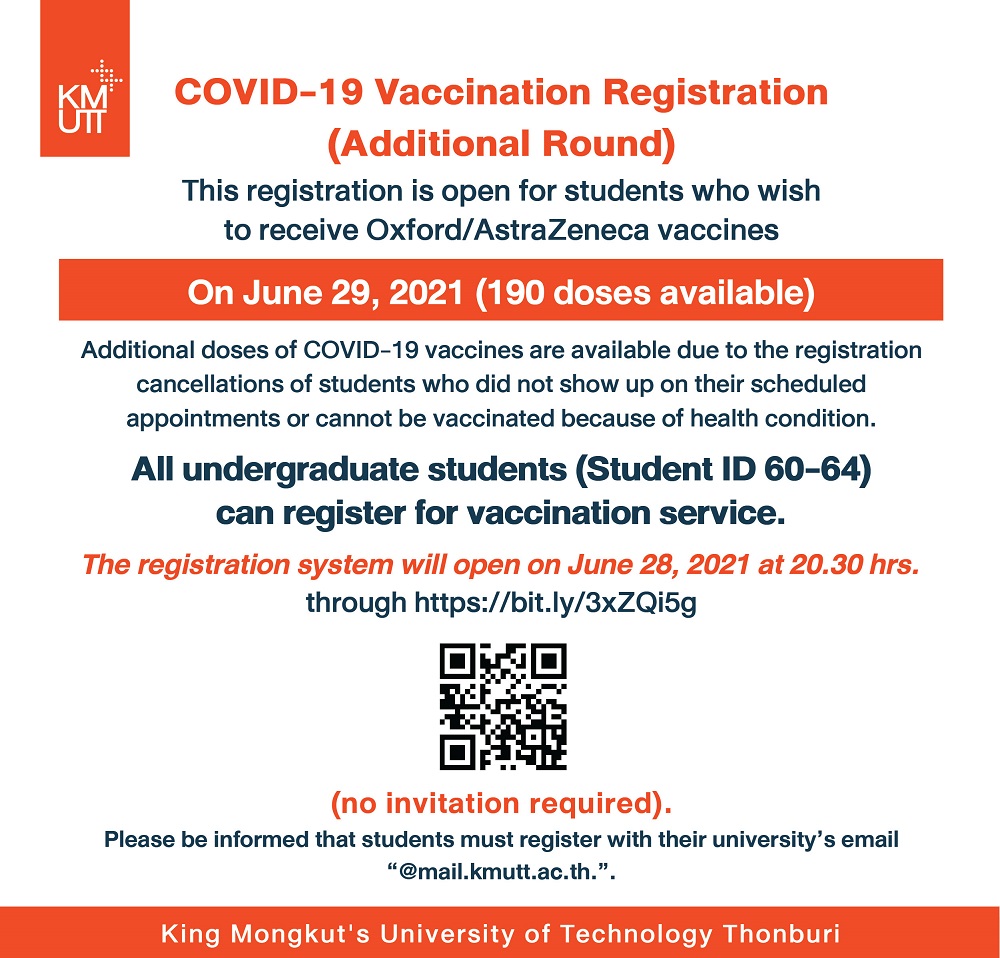 This registration is open for students who wish to receive Oxford/AstraZeneca vaccines On June 29, 2021 (190 doses available)
Additional doses of COVID-19 vaccines are available due to the registration cancellations of students who did not show up on their scheduled appointments or cannot be vaccinated because of health condition.
All undergraduate students (Student ID 60-64) can register for vaccination service.
The registration system will open on June 28, 2021 at 20.30 hrs. through https://bit.ly/3xZQi5g
(no invitation required). Please be informed that students must register with their university's email "@mail.kmutt.ac.th.".
Due to the limited number of vaccines, the vaccination service will be provided to students who successfully register for the vaccine on a first-come-first-served basis.
For other students, the University will open registration for vaccination again once more vaccines are allocated from the government authority.